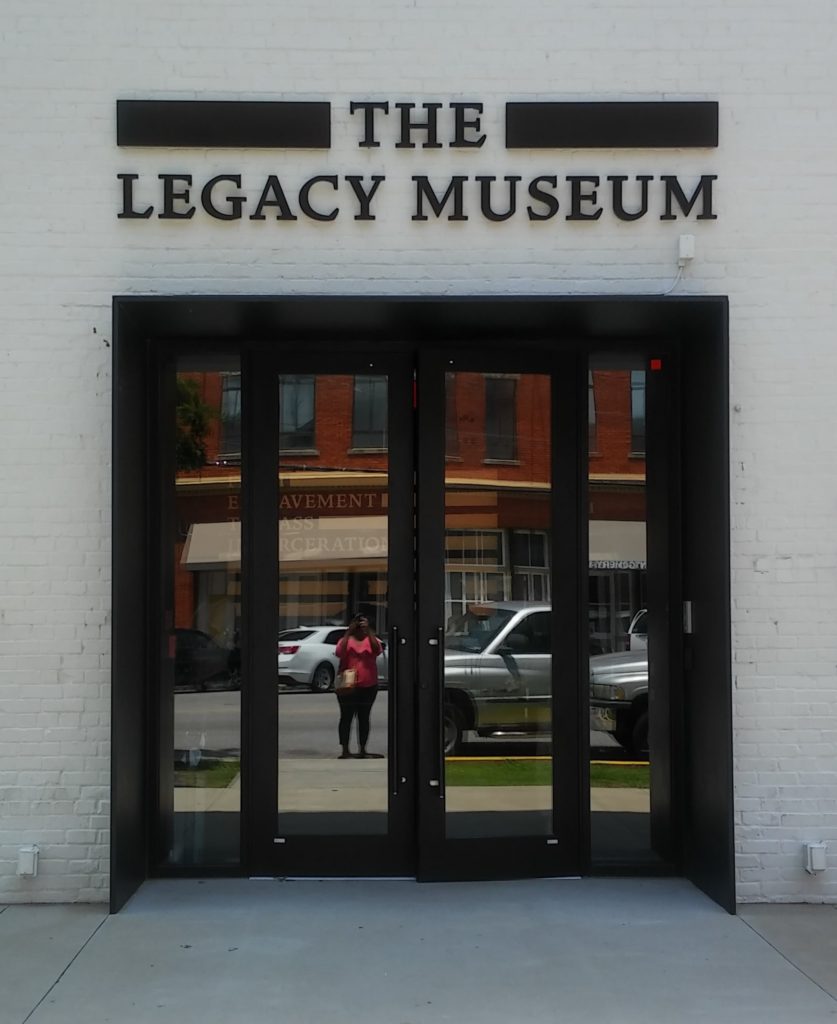 The Equal Justice Initiative (EJI), a non-profit organization, created The Legacy Museum: From Enslavement to Mass Incarceration and The National Memorial for Peace and Justice to highlight the legacy of racial injustice people of color in America endure. Opening at the beginning of 2018, in Montgomery, Alabama, both were high on my must-visit list since I learned about them. Fortunately for me, I did not have to wait very long after their opening to visit.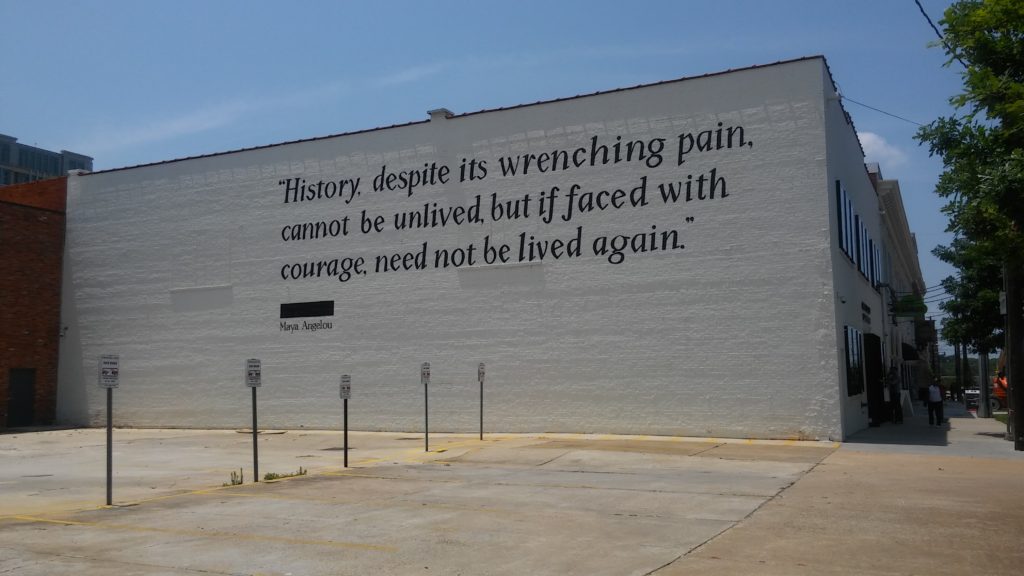 The Legacy Museum takes you on a journey through history, beginning at the point of enslavement, traveling through time to the present. Upon entering the museum, you immediately encounter stories and first-hand accounts of individuals who experienced racial injustice through slavery. Men, women, and children's voices are heard through overhead audio as you see their likeness standing behind bars. My emotions were high at this point. From there, you encounter a historical timeline of horrific events and racial injustices that have occurred, including lynchings. There is a portion of the museum that displays the soil from lynching sites throughout America. Finally, you move into the section of the museum that addresses mass incarceration. First-hand accounts from individuals who are currently in prison are shared. Many of these people are either serving long sentences for non-violent offenses or innocent. At the time of my visit, visitors were not permitted to take photos inside the museum.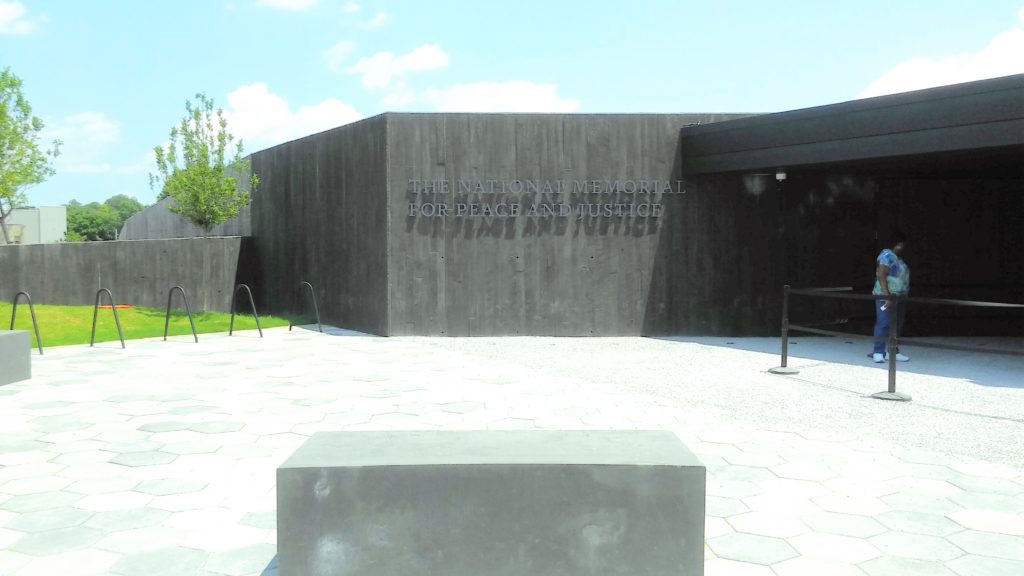 After leaving the museum, I went to The National Memorial for Peace and Justice. The memorial is a couple of blocks away from the museum, so you can either walk or drive. Here, you see pillars that list the names of victims who were killed by lynching. Each includes the county, state, date, and names of men, women, and children who were brutally murder, throughout the South, by white mobs. And there were a lot of pillars and a lot of names in this memorial.
As you walk into the memorial, the pillars are eye level with you. As you continue walking further into the memorial, your path goes down while the pillars stay suspended in the air overhead. You get to a point where you are looking overhead at the pillars, and honestly, it reminded me of the photos I've seen of lynched people suspended in a tree. There are pivotal quotes and stories of people murdered by lynch mobs throughout the memorial, including what happened to cause their deaths. Also, there were beautiful statues all around the grounds. The statues depict various aspects of the Black experience in America.
Overall, a trip to both The Legacy Museum and the National Memorial for Peace and Justice is a must-add if you are going to Montgomery. I can't wait to go back.